Kayden Kross – Lotus

Masturbator

Realistic feeling
Product Description
Is It A Fleshlight Is It's A Sex Toy Well, We Like To Describe The Fleshlight Kayden Kross As A Bit Of Both, And Whole Lot More. Modeled On The Alluring Adult Star Kayden Kross This Toy Gives You The Chance To Experience Something Close To What Thousands Can Only Watch On Their Screens And Lust After.
Taking A Quick Look At This Toy, It Does Indeed Look Like A Hefty Flashlight. Its Durable Plastic Casing Features Indentations For A Sturdier Grip. But Don?t Be Fooled By This Discreet Exterior Because The Fleshlight Holds A Juicy, Fleshy Secret! With A Couple Of Twists Of The Discreet Cap, You'll Find A Set Of Inviting Lips Leading You To A Dark Passage That Will Unleash Levels Of Pleasure That You Can?t Even Imagine.
This 25.4cm Deep Chamber Was Designed With Your Shaft In Mind, Featuring Ridges And Mind-Bending Bumps That Will Cling To Your Cock And Massage You In New And Exciting Ways. Made From Stretchy Silicone That Has A Realistic, Deluxe Feel Against Your Skin, The Fleshlight Can Surely Accommodate Your Unique Shape And Size. The Inner Folds And Massaging Texture Will Form A Snug Yet Comfortable Fit Around You.
When You First Plunge Into The Depths Of This Sleeve, You Will Feel Such Satisfaction That You Won?t Be Able To Resist Plunging Into In Again And Again Until You Reach A Breath-Taking Peak. To Reach Another Dimension Of Pleasure, Try Twisting It While You Sink Into Its Spongy Folds Or Propping It Up And Humping It. Choose A Lube From Our Range, And The Ride Will Be Smooth Sailing! And Don?t Forget To Keep Your Toy Clean With One Of Our Sex Toy Cleaners. Take This Sultry Adult Star Home With You, In The Form Of The Fleshlight Kayden Kross!
Fleshlight Girls® Kayden Kross Lotus is a masturbator crafted after Kayden Kross's anatomy.
Features:
Detailed and cast according to Kayden Kross's anatomy
Ultra life-like Lotus texture
Re-usable for a lifetime with proper care
Patented phthalate-free, non-toxic and body safe

Engineered for Pure Pleasure!
The soft, pliable Real Feel Super Skin® masturbation sleeves are made from a patented, high-quality material designed to replicate the true sensation of penetrative sex. The molded sleeve comes housed in an attractive and sturdy canister that resembles an ordinary flashlight, allowing for simple and discreet storage. It's easy to use, clean, and 100% safe. With proper care and usage, your Fleshlight will give you a lifetime of enjoyment!

What makes Fleshlight awesome?
The biggest difference between the Fleshlight and other masturbation toys is the amazing realistic feel and attention to the quality of the Fleshlight. Made in the USA with a special patented material called Real Feel Superskin™ that truly replicates the sensation of penetrative sex.
Directions
Adjust the tightness of the cap at the bottom to vary the suction of the sleeve, and add lubricant for a smooth sensation. For realistic sensation, soak the Fleshlight sleeve in very slightly warm water before use. 
Warning: Always test the temperature of sleeve with fingers before use to prevent burns. Fleshlight does not need batteries to work.
AlwaysRe-usable
With proper care and maintenance, your Fleshlight can provide a lifetime of pleasure. Simply rinse your Fleshlight sleeve with warm water from your sink and allow time for both to dry before storing. Do not use soap to clean your sleeve. For tough cleaning, we suggest using isopropyl alcohol. To maintain that soft feel, sprinkle a liberal amount of Fleshlight Renewing Powder on the sleeve and shake off the excess powder. Do not use talcum or baby powder.
Approximate dimensions of Fleshlight:
Length: 26cm
Width: 10.5
Includes:
Fleshlight Girls case, Fleshlight Girls sleeve, Instruction/Care Manual & a sample of water-based lubricant.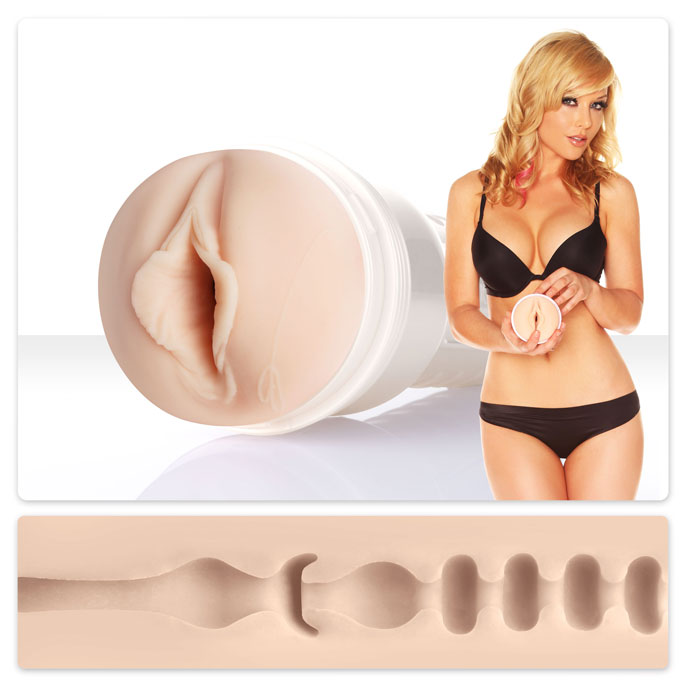 Above: inner texture of Fleshlight sleeve.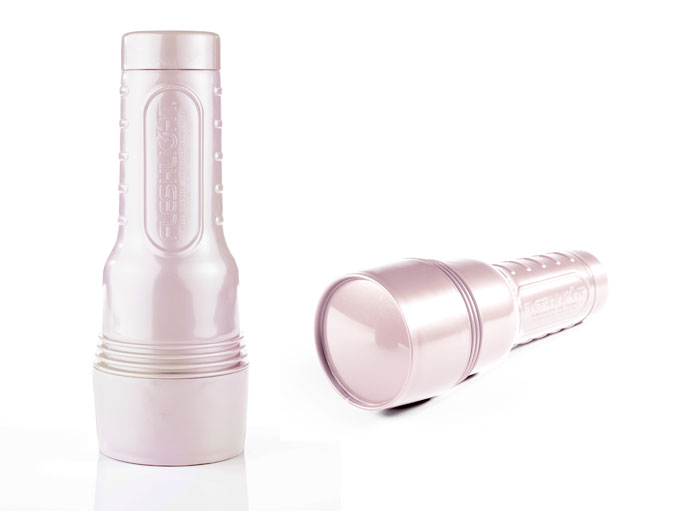 Above: Fleshlight can be capped and stored discreetly after use.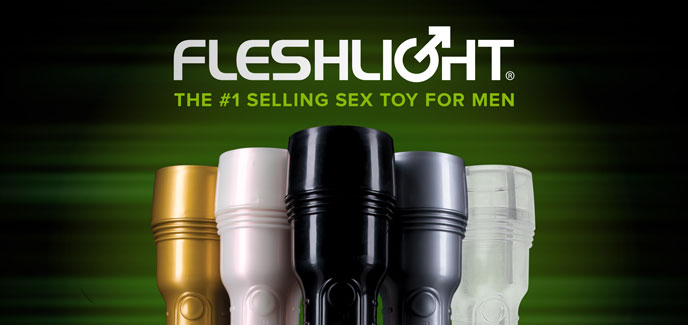 A short word on Fleshlight:
With over 5 million sold and counting, Fleshlight® is arguably the #1 selling male personal toy in the world. Based in the USA, Fleshlight researched and patented a material that is unmatched in replicating the feel of real skin that is non-toxic, phthalate-free, easy to clean, and will last for years with proper care. The Superskin is held in "Torchlight-like" plastic cases that can be hidden away from view discreetly when not in use.